URL Executer CRM Configuration
Notes
Configuration in CRM application
No need to configure anything in the CRM application itself.
Configuration Bubble Software
Login as the user in the Bubble software. Go to CRM Connectors in the navigation bar on the left side, select the desired CRM integration by double clicking on it (please note that a CRM-application is activated if it has a blue frame around it).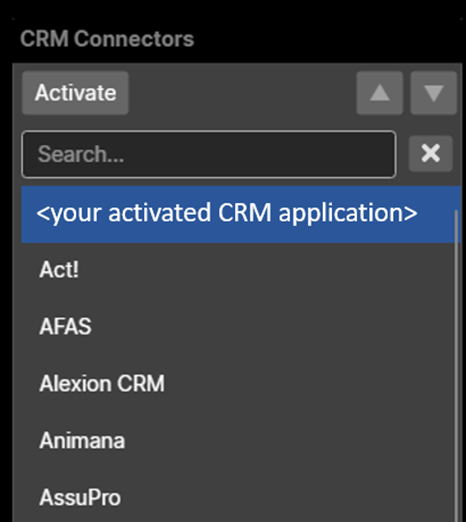 With the URL Executer module you can call websites, applications and scripts for the 'Call start', 'Call answered' and 'Call end' events.

A call direction can be chosen to filter out incoming/outgoing calls.
Just point to your website or script and the module executes when the specific event is triggered.
If the checkmark "Execute in background" is set, then http/https-urls will be called in the background insteaed of opening the user's browser.

Easy roll out to other users
With the Clone Profiles module under the tab Bubble (in your partnerportal portal.redcactus.nl) it is possible to roll out a configuration to all selected people at the same time. This gives you as much configuration time for 1 user as for 1,000 at the same time. Please note, this is an exact copy of the profile. Check knowledgebase  (Clone Profiles)